Sports Home Page

Air Monitoring within the McIntyre Gym
AGSV APS Winter Sport Update
Due to Lockdown 6.0 there will be no sport until we receive government advice.
Stay well all.
Regards,
Sports Department
AGSV APS Winter and Spring Sport this week: Sport will recommence upon Government advice.
AGSV Winter Results
Winter Sport Staff and Coach Training Schedule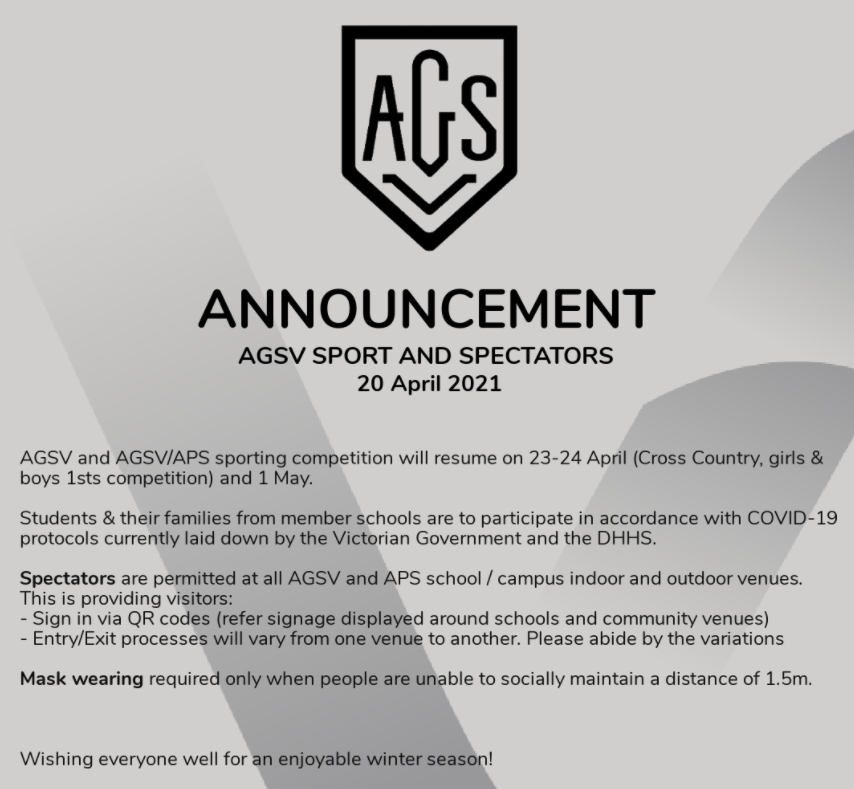 Combined Summer Sport Highlights Video 2021
Well done to our Cycling Team, they finished 4th for the season, overall 34 schools competed.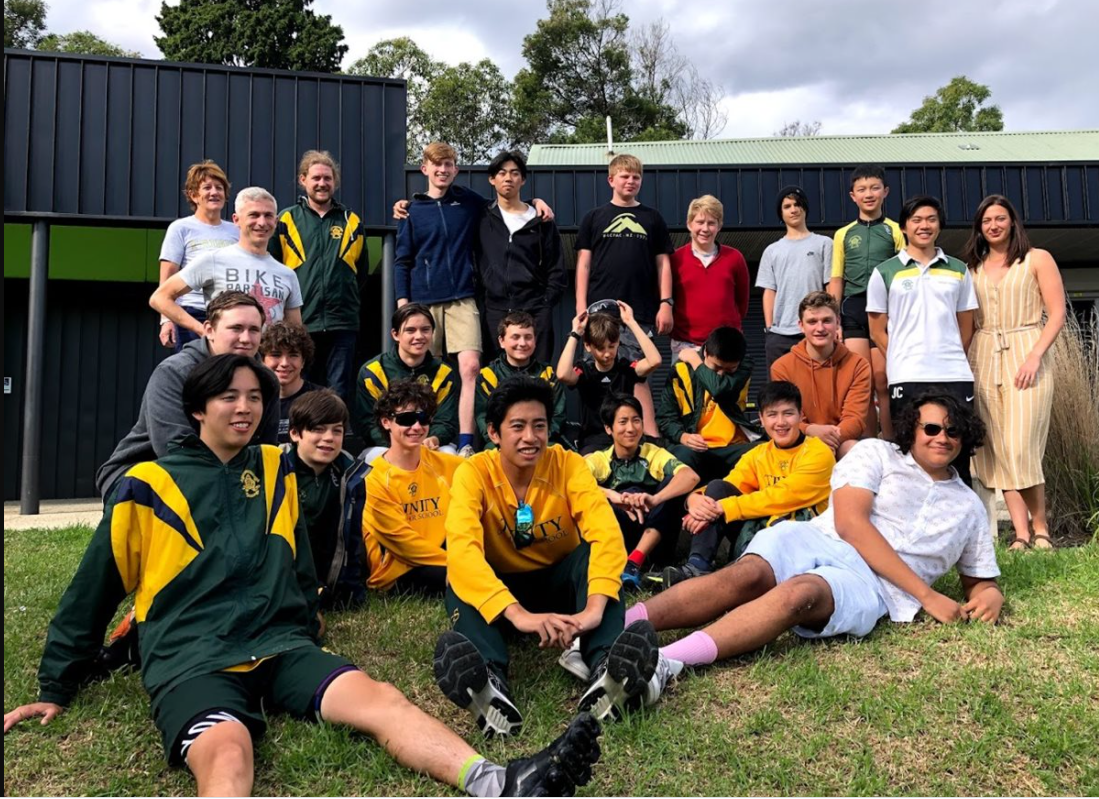 Congratulations to everyone who braved the elements to race today. Sam Geldard, knowing he had already won Junior A grade, rode unselfishly to try and propel his teammates to some higher placed finishes. Congratulations to Ewan Brown who, after suffering a mechanical and sitting out for a lap (quite within the rules) managed to contest the sprint, coming fifth overall. Thomas Blair and Kelly Bishoff scored useful points for the team in Junior B grade, Thomas coming third overall in his grade for the season. Well done to Jacob Hardy, who was the top scorer in Junior C grade, finishing third overall. In D grade, Ben Tiso rode solo with a face of determination, and managed to beat his rival by almost a minute.
The seniors fought valiantly, with Duc Nguyen the top points scorer, after finishing 4th in C grade. Special mention to Kiran Pereira who, after snapping his chain just before receiving the bell, received a quick pit stop from super mechanic Paul Geldard before getting him back out on the road. This meant that Kiran had competed in, and finished every single race since year 7.
Overall, Trinity placed 4th out of 34 competing schools. Despite just missing out on a trophy again this year, this is still a fantastic achievement and testament to the team's hard work.
Full results can be found here.
Results: Summer Season 2019_2020 Grand Final
AGSV / APS Fixture APP
We're pleased to announce the 'Your Sport' app is now available on the Apple and Google Play app stores. It is the source of information for fixtures and results for AGSV, APGS/APS and APS schools/competitions. A screenshot of how it looks is attached.
iPhone holders need to go to the App Store and search for "Your Sport Callum". 'Callum' is needed in the search because of the commonality of 'your' and 'sport'.
Android users need to go to their Google Play store and search for "Your Sport Scoreboarddigital" (no space between scoreboard and digital).
When downloaded, app users can select their association and school and proceed to view details.
Should an app user wish to change their school and association, users will need to go into settings (the three horizontal lines in the top right of the screen) and change their preferences from there. See screenshot also attached.
Links to AGSV Results:
Live competition details for Boys & Girls Summer sport are all accessible via the AGSV website:
For information regarding Sports opportunities please contact Mr Brendan Mahony (Head of Sport).